Though hard to post...I want it for my records!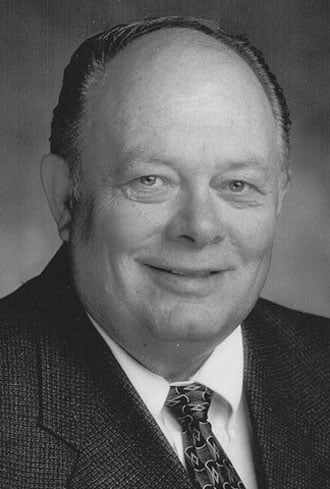 Lewis Noble Tenney Jr. died Wednesday, Aug. 8, 2012, at his home in Heber after a valiant battle with cancer.
He was born Dec. 30, 1942 in Phoenix, to Lewis Noble Tenney Sr. and Wanda Peterson Tenney. Lewis was the fourth of 11 children. The vast majority of his childhood and youth were spent in Glendale.
In 1959 his family moved to Snowflake where Lewis graduated from Snowflake Union High School in 1961. Snowflake is also where Lewis met the girl of his dreams, Mary Lovine Porter. The high school sweethearts were married April 23, 1962, a marriage that would last for more than 50 years and brought them 11 children, 54 grandchildren and six great-grand-children. After brief stints in Provo, Utah and Mesa, Lewis and Mary moved to Heber, where their family has spent the last 48 years.
Nothing was ever as important to Lewis as his family. Never was there a father that was more supportive of his children and their activities than Lewis. Time with his family was sacred to him. He was a wonderful role model to his children and he knew that the most important work a man can do in this life is within the walls of his own home. He also believed that the best thing a man can do for his children is to make sure they know that he loves their mother. He was a wonderful husband and father and has left a legacy as to the important role that strong, traditional families play in today's society.
While living in Heber, Lewis was always self-employed and through the years owned over a dozen different businesses, many of which are still in operation today. From gas stations to hardware stores, restaurants to saw mills, motels to trucking companies and everything in between, Lewis enjoyed the world of small business and often remarked that it was "worth a hundred thousand dollars a year" to be his own boss and set his own schedule. Over the years, Lewis employed hundreds of people. He cared deeply about his employees and many of them became some of his dearest friends.
Because of the way his family was blessed with the success of his businesses, Lewis believed deeply that he needed to "give back" to his community. So "give back" is exactly what he did. It is hard to find a board or organization in the White Mountains that doesn't have Lewis's stamp on it. Local water boards, sanitation districts, fire districts, chambers of commerce, school boards, and many more have all been blessed with his leadership abilities. Lewis had a remarkable ability to "bring people together," to solve problems and to build consensus. He spent over 25 years on local school boards and was instrumental in the formation of the Heber-Overgaard School District. The first day of school at Mogollon High School in Heber in August, 1989 was a wonderful day for Lewis.
His public service extended well beyond the Heber-Overgaard area. He served on the Navajo County Planning and Zoning Commission, and in 1996 was elected to the Navajo County Board of Supervisors. As a Supervisor, he quickly became a leader throughout the state and the country and he served as president of Arizona's County Supervisors Association and was on the executive board for the National Association of Counties. He worked hard as a Supervisor and was very successful as he worked with the Governor's office and the state legislature to improve county government and the lives of Navajo County's citizens. His influence and perspective will long be felt throughout the state of Arizona.
Perhaps the only thing more remarkable than Lewis' willingness to serve his community was his willingness to serve his God. A member of The Church of Jesus Christ of Latter Day Saints, Lewis knew that God blesses His children here on earth through the service of others. He loved his Heavenly Father and his Savior Jesus Christ and he lived so as to honor them. Lewis had the opportunity to serve in many positions in the church. He loved being a youth leader and inspired many young people to be better followers of Christ. Lewis served as Bishop of the Heber Ward, was a counselor in the Taylor Stake Presidency, and then was called to be the Taylor Stake President. He was a counselor in the Mesa Arizona Mission Presidency and in 2008 was called to be the President of the Snowflake Temple where he served until November 2011. As a true follower of Jesus Christ, Lewis always tried to live by the New Testament scripture in John 13:15—"By this shall men know that ye are my disciples, if ye have love one to another."
The mark that Lewis left on the lives of thousands of people in the Heber area, the white mountains, the state of Arizona and beyond is undeniable. Lewis was often heard to say that "the world is run by those who show up!" He didn't just say it, he believed it and he lived it.
A long time friend had this to say about Lewis after learning of his passing; —"With the death of Lewis Tenney on Aug. 8, northern Arizona lost one of its giants – a giant in stature, a giant in accomplishment. He was a worthy descendant of pioneer ancestors –the Tenneys and the Hamblins - who lead the settlement of northern Arizona beginning in the 1870s. Among other achievements, they were the first with the wisdom to develop deep and trusting relationships with the Navajos and Hopis, which in no small part made possible the peaceful settlement of northern Arizona by non-Indians."
"Lewis's life continued his ancestors' tradition in a very different world. His dedication to his community ranged from always extending his over-sized helping hand to neighbors, to the gentle smile and kind words he had for friends and strangers, to service on countless public entities, including leadership of the Navajo County Board of Supervisors, to answering the highest callings of his faith. He was a leader of leaders. He was selfless, kind, and dedicated. He will never be replaced, and what he did for our community will long endure."
Mary and the entire Tenney family would like to thank everyone for their prayers, kindness, love and support at this difficult time.
Lewis was preceded in death by his twin sons, Shaun and Shane, sister Amanda (Nikolaus), and his dear friend Duey Franco. He is survived by his wife, Mary, children: Ronald and Melanie Tenney, David and Gay Tenney, Jamilyn and Tim Slade, Travis and Kalee Tenney, Jacob and Courtney Tenney, Joseph and Chantel Tenney, Randall and Cynthia Tenney, Tiffani and Brandon Martineau, and Ben and Taera Tenney, 54 grand children and six great-grandchildren. He is also survived by his siblings: Kathryn and Ivan Hancock, Linda and David Hansen, Sylvia and Rick Allen, Diana Tenney, Armeda and Paul Stapley, Bill and Peola Tenney, Joseph and Debra Tenney, Ambrose and Shari Mexican, Warren Tenney, and Kem and Wade MacNielle.
A public viewing will be held from 5:30-8 p.m. Friday, Aug. 17, at The Church of Jesus Christ of Latter Day Saints Heber Chapel Highway 260 in Heber. A viewing will also be held from 8:30-10:30 a.m., preceding the funeral service which will be held at the Taylor Stake Center of The Church of Jesus Christ of Latter-day Saints 309 W. Willow Lane in Taylor at 11 a.m. Saturday, Aug. 18, followed by his interment at the Heber Cemetery at 2 p.m.